How to handle a bird infestation on a rental property
Abell Pest Control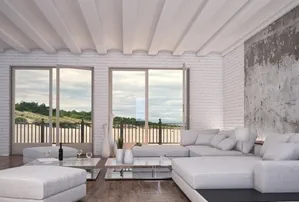 Renting a beachside home for a few weeks is the ideal situation. You're just a step away from soft sand and the sounds of waves coming to your porch. However, something else is visiting your porch: birds. These pests are preventing you from finding bliss by taking over your deck. Consider these tips to properly get rid of birds.
Why birds like porches
Birds are fond of decks by the water. Aside from the view, porches have a lot of small crevices and holes that are ideal for nesting, Professional Wildlife Removal noted. These little spots can protect them from the wind and weather but aren't far away from food. Yet birds on your porch can be disgusting. They'll make noise and even poop on your deck furniture and railings. Their droppings, if ingested, can pose a serious harm to your health. If birds inhabit the porch for long enough, they actually can cause damage. The porch will need to be repaired and a form of discouragement needs to be found to keep the birds away. Common prevention methods include placing spikes or netting on the railing. Though it doesn't add to the scenic picture, it'll prevent you from getting pooped on.
How to handle an infestation
If you have a mass of birds hanging on your balcony, you're not going to be too pleased. However, it's not your problem, the San Francisco Chronicle noted. You should contact the landlord right away and inform him or her of the bird issue. You're not liable to the infestation. This law claims that all landlords need to provide their tenants with a safe and healthy environment to live in. Since birds carry many diseases, they could endanger your health. Yet that isn't the only problem birds bring to the table. Don't wait until they infest your food or beverages and possibly harm you - let the business know as soon as possible. Try to establish a positive relationship with your landlord right away so he or she is on your side if you have another pest problem later on during your stay or at another time.
Since they can damage porches and scare customers, no landlord wants them around. Landlords can contact a pest control company to eradicate the birds if they have made themselves comfortable on several balconies or porches. Look into which company they're using and make suggestions if necessary. Once the birds are gone, landlords can install spikes or netting to prevent the birds from coming back.