How to avoid bringing home bed bugs from the store
Abell Pest Control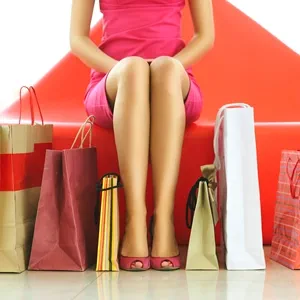 People may have heard about bed bugs in mattresses, suitcases and even in apartments and homes. It seems there is no place that these crawlers can't reach. However, they've found a new spot to invade: clothing stores. People are becoming increasingly frightened as they discover a bed bug infestation only a few days after taking a shopping trip. Once this happens, there's very little a homeowner can do other than call a pest control company to have their home fumigated. Consider these tips to prevent bed bugs from coming home with you from a retail store.
How bedbugs end up in retail stores
Many people assume that bed bugs end up in a store because the store is dirty or the clothing came from an unkempt factory. However, this often isn't the case, CNN noted. Instead, they come from the people who frequent the stores, who may be unaware that they have a bed bug problem themselves. Bed bugs could come from dogs - have you ever noticed that many stores allow dogs to come inside? Dogs can carry bed bugs too, even if their pet parents don't know the dogs have them. Once inside a retail store, these bed bugs can quickly jump off the carrier and into the store, where they may reproduce and spread out into various items, such as clothing, bags and shoes. Normally this happens when the object carrying the bed bugs is at rest, such as a pair of shoes in a fitting room, the University of Minnesota stated.
Pest management tips
Use these suggestions to keep bed bugs away from landing in your shopping bag.
Inspect the clothing:
Before trying on any clothing in a retail store, check it out. Look for any small blood stains, which might be the result of a bite. You also want to look for small white spots around the seams which could be bed bug eggs.


Hang the items:
If you choose to bring a few products into the fitting room, keep them on hangers instead of laying them over a couch or placing them on the floor, which is where bed bugs are most likely to run rampant.


Seal and wash the clothing:
Before you wear your new items, keep them sealed in a bag and shake it out outside when you get home. Then wash the articles of clothing in warm soapy water to ensure that they're clean and bed bug-free.