Apartment cockroach prevention for landlords
Abell Pest Control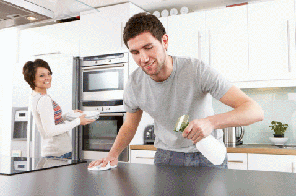 Cockroaches are some of the most common pests, and can spread quickly. This makes pest inspection and care especially difficult for property managers.
Residents don't want to encounter these bugs any more than landlords do, so it needs to be a collaborative effort. People who live in the units have to practice good housekeeping, and property managers have to schedule pest inspections regularly.
Landlords can encourage daily routines that help prevent pests by making residents aware of best practices. There's a lot of information on these bugs and how to avoid an infestation. If you're unsure where to start, here are some key tips to share with them.
Store food properly: Cockroaches can usually be found in the kitchen feeding on open food items. Therefore, keeping these products in insect-proof containers can prevent cockroaches from being attracted to the site in the first place.


Address the trash: Garbage cans are another food source for cockroaches. If residents are able to throw away the trash nightly, encourage them to do so. If not, suggest keeping the trash in a tightly sealed container until the rubbish can be taken away by garbage trucks.


Consider humidity: Cockroaches prefer humid environments, so any leaky pipes should be taken care of as soon as possible. Furthermore, summer months can usher in heightened pest management tasks, since humidity can remain at steadily high levels.
Clean surfaces: This includes the kitchen counter and dishes that have had food on them. Clearing the apartment of any open food items, even crumbs, will help keep roaches away.


Look at the outdoor layout: If there are garbage and recycling bins on the curb or in the yard, consider the distance between them and the building. If they're right outside the door for convenience, it's easy for the roaches to enter the property. The extra few steps to the bins can mean heightening roach prevention.


Work with a pest control company: Pest control professionals such as those from Abell Pest Control play an important role in these efforts as well. Frequent inspections will ensure that roaches don't have a chance to spread to other parts of the property through quick and thorough treatment.