Top tips for keeping pests out of hotels
Abell Pest Control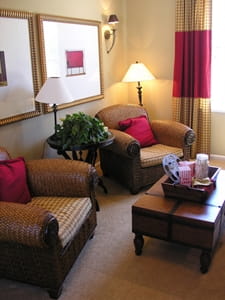 From ants and bedbugs to cockroaches and mice, hotels face a special challenge when it comes to pests. Any type of pest needs four basic conditions to survive, and hotels provide all four - food, water, shelter and warmth.
Despite the efforts of daily housekeeping crews and nightly restaurant staff, hotel rooms and kitchens are nearly impossible to keep perfectly clean. The only invitation a pest needs to move in to the building is a room service plate left in the hallway a little too long, a drip of condensation from an ice-making machine or a place to stow away on a new guest's luggage.
At the same time, hotels can face strict repercussions from the appearance of unwanted pests when spooked guests post bad reviews on travel websites. The problem grows even worse as the weather warms in the spring each year, when hungry pests awaken from winter slumbers.
6 hotspots for blocking pests
Fortunately, pest inspection experts say diligent hosts can keep pests at bay by focusing on six major problem areas: guest rooms, food service areas, swimming pools, entrance lobbies, laundry rooms and waste areas.
Guest rooms: Follow an integrated pest management plan to keep pests out of hotels in the first place by keeping a close eye on guests' rooms. Swiftly remove dirty dishes, pick up wet towels and drink spills, and report water leaks to maintenance.
Food service areas: Many pests like to eat the same kinds of food that humans do, so food service workers have an important role to play. Stop insects from getting a free meal by storing food in elevated containers, periodically scrubbing drains to remove food debris, promptly removing packaging from new food shipments - roaches love to hide in corrugated cardboard - and shut down twice a year to perform a "deep cleaning" of your kitchen and bar areas.
Swimming pools: Flying and stinging insects are major problems for guests relaxing around a swimming pool, so clear away food and water sources often, squeegee pool decks after a hard rain and empty trash cans frequently.
Entrance lobbies: Keep busy lobbies free of pests by pointing fans toward open doors to keep air flowing out, and sweep parking lots and walkways daily to ensure that pests can't find food or shelter.
Laundry rooms: Quickly repair any laundry room leaks and sweep up dryer lint before it accumulates
Waste areas: Keep dumpsters far away from the building and have them emptied often. Finally, never be afraid to phone a commercial pest control service such as Abell Pest, and control the problem before it gets out of hand.