Tips to keep flies out of your restaurant
Abell Pest Control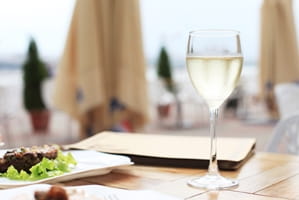 Restaurant workers are always looking for ways to attract new customers, but one type of diner is never welcome - the pesky fly.
Flies can carry disease, spread germs and, worst of all, they can scare away crowds of hungry customers. No one likes to be seated next to a dining companion that buzzes in her ear, walks on her tablecloth and lands on her plate.
The problem gets tougher to deal with as the weather warms up in the spring, and worried hospitality managers call pest management companies in to help, according to the Foodie Knowledge blog. One of the best strategies for defeating flies is to act early, before the insects have a chance to lay eggs and start breeding. Experienced restaurant workers and professional pest control specialists agree that careful sanitation and facility design will defeat far more flying pests than fly swatters and sticky tape, Restaurant Hospitality magazine reported.
Remove the food
Remove the food and moisture that flies need to breed and you can stop the problem in its tracks, the blog reported. Move those overripe fruits and vegetables to an outdoor dumpster, scrub those sink drains and beer taps clean every night, and send the stack of used towels to the laundry service. Fresh food and cold beer will always attract a small number of flies, but with careful cleaning practice, a restaurant can ensure that human diners have the upper hand.
Shut the door on flies
Another clever way to deny the flies a seat at your table is basic room design, according to the story in Restaurant Hospitality. We all know that flies travel by flying through the air, but many people don't realize there are some simple ways to block that path. Install two sets of doors at the entrance to the restaurant and insects won't be able to find a clear flow of air to enter the building. Make it even harder for flies to flap inside by aiming strong fans at the exterior doors, ensuring that the breeze flows out when the door is open.
Keep the flies outdoors
Bistros and cafes with sidewalk seating may have a more difficult challenge because their customers are actually sitting outside to eat, the magazine noted. But careful tactics can keep the problem to a minimum, discouraging flies from visiting by swiftly clearing plates when diners finish and scrubbing tables energetically between every party. For more advice and help on fixing the toughest fly problems, reach out to pest control service providers such as Abell Pest Control Inc.