Tips for trapping household pests
Abell Pest Control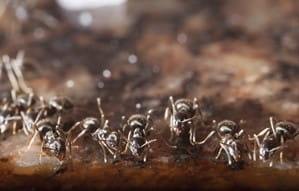 Most folks would prefer a non-violent solution to a household pest problem, and setting a trap is an effective way to remove unwanted animals without causing any harm. These can be useful for getting rid of common creatures that may be found in your kitchen or attic, as well as for dealing with any issues in the backyard.
Here are some helpful tips for trapping household pests:
Bugs
In Habitat reported that many insects - from wasps to mosquitos - can be eliminated with simple home-made traps. By using ordinary household items, you can easily put together an effective lure and release the animals in the garden or at a neighborhood park.
Start by cutting the top off of a plastic soda bottle and filing it with oil to prevent any escapes. Next, attach the spout upside down with tape. Pour honey, soda or another sweet liquid inside that will lure any bugs. Depending on what type of insect you are trying to trap, you may need to make certain modifications. For example, roaches may be more attracted to a piece of fruit than other baits. Ants, meanwhile, may need help getting into your trap.
Be sure to monitor your trap and dispose of any bugs quickly. If you've caught any insects that bite or sting, be careful when releasing these pests.
Backyard critters
For larger animals, be it raccoons and opossums or pesky mice, there are dozens of different non-violent traps that will make it easy to remove pests safely. Depending on what animal you are dealing with, you will need to pick the right sized trap. It is also important to consider which bait will work best, according to Fleming Outdoors.
Identify where your pest spends time. If this is out back, look for paw prints or animal scat. In the kitchen or attic, find clues for where critters may be sleeping or nesting. Before placing your trap, be sure to wash up. Even faint human smells could dissuade animals from investigating an otherwise tasty treat.
Once you've caught a pest, approach with caution to ensure the trap has worked properly. Cover the entire device, as this will calm the animal down. Check with local officials for specific regulations related to the release of wildlife, and select a local green space far away from your home.
When to call in a professional
Pest removal services may be necessary if your infestation is larger than the occasional mouse or a few dozen ants. Otherwise, you may find that trapping is not enough to keep animals out of your home or yard. If you believe that a pest is breeding inside of your house, a professional may be your best bet.
Some creatures may also pose health risks. Bees and wasps, for example, can swarm in dangerous numbers and may also cause serious allergic reactions. Mammals, meanwhile, can harbor biting fleas or diseases such as rabies. For that reason, exercise extreme caution in handling any animals or simply call a pest professional.