How to help lower number of invasive pests in your green areas
Abell Pest Control
April is Plant, Pest and Disease Awareness Month. Many people in agriculture and the government asking residents to actively try to prevent pests in their area, according to the United States Department of Agriculture.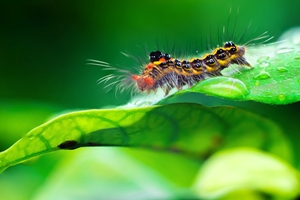 Common invasive pests
Invasive pests can have a considerable effect on the environment and its resources. If an invasive pest gets comfortable in one area, it won't be long until it breeds and spreads to other parts of the state, hurting several ecosystems. Some of the most common invasive pests include the emerald ash borer, fire ants, gypsy moths and the Asian longhorned beetle.
These pests are known to be especially aggressive and may attack many types of environments and possibly beneficial pests, the Pacific Northwest Research Station noted. If these pests find their way to farmlands, they can significantly reduce the number of crops, hurting the agricultural market as a whole. It could also hurt farmers who export crops to foreign areas, as these foreign buyers may decide to buy from another country. However, if these pests have fully invaded an area, it can cost a significant amount of money and time to try and remove them. Given the problems caused by these pests, the best method is to prevent them in the first place.
Pest control tips
There are a few actions residents can take to reduce the risk of invasive pests. These include:
Constantly checking yourself and your possessions. Invasive pests love to travel, so keep an eye out for these insects whenever you plan to leave a place. They may be on your clothing, your footwear, in your car or even on your bag. Removing these pests from your possessions can prevent you from bringing them to a new area.
Being mindful of carrying firewood. Homeowners should be wary of carrying firewood long distances, as it may hold some of the listed invasive pests. Instead, only burn firewood that comes from one particular area close by, instead of using wood from far away.
Investing in invasive plants. If you're unsure of what plants are invasive in your area, talk to a local horticulturist or a employee at a gardening center. He or she may have more knowledge on what plants are more likely to hurt your environment or welcome certain pests in.
Choosing locally. Like firewood, homeowners should try to invest in plants that are locally grown, instead of imported. There are plenty of plants that are beautiful and native to Virginia, which may be a smarter choice than shooting for something that's foreign.