How can I prevent fleas in my house
Abell Pest Control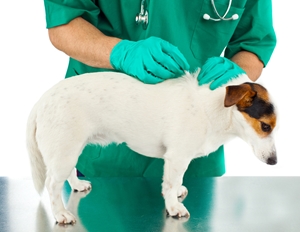 When you have fleas in your home, it isn't just annoying for you - it can have the worst effects on your dogs. According to the University of Kentucky's College of Agriculture, Food and Environment, fleas are the cause of more than 50 percent of all canine dermatological trouble. But just as fleas can bother dogs, dogs are often the reason why families need to call in home pest control.
Although pest management firms can save the day and help you eliminate the biting pests from your home, the best method may be to dodge the problem altogether. Here are a few tips on how to prevent fleas from invading your home.
Help your pets
Whether you have one dog, several puppies or a puffy haired outdoor cat, he, she or they are likely the reason why you have a flea infestation. Fleas spend most of their time on pets and can lay as many as 50 eggs a day, UK explained. Although the fleas may want to stick to their warm host, many of the eggs fall onto the carpet and furniture where they can transfer onto people. The best method for preventing fleas from making your home their home is to eliminate them on your pets.
The American Society for the Prevention of Cruelty to Animals advised that people look out for excessive scratching and licking from their pets, as this can be a sign of fleas. Hair loss, scabs and pale gums are other warning signs of fleas. The ASPCA advocated veterinarian aid in flea prevention rather than store-bought formulas because different dogs can have negative reactions to certain chemicals. However, bathing and combing your dog are helpful and safe options as well.
Maintain your yard
Your pets may be picking up their pests from your own yard. Like ticks, fleas prefer long, moist grass. So, regular yard maintenance may be your best defense. Try to keep your lawn cut short and don't water more than you need to. You'll also want to avoid providing shade and other vegetation that can breed fleas. Keep everything trimmed and sleek.
While your main focus is keeping fleas away from your home, it's also smart to follow best practices to keep rodents from approaching your home. Rats and mice may be carrying fleas, so it's extra important to keep your trash secure and unappealing.