How front-line workers can safely present food to the public
Abell Pest Control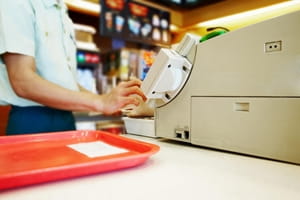 It used to be that gas stations sold prepared foods as a secondary convenience to their customers. Today, that relationship is reversed - customers are just as likely to stop in to buy take-out food at a gas station without refueling their tanks. The result is that convenience stores are now viewed as food retailers that also sell gas, according to NACS, formerly known as the National Association of Convenience Stores.
What that means for companies that manage workers preparing a host of deli foods, hot foods and beverages in convenience stores is that food safety has become as big an issue for them as for anyone running a restaurant.
The workers on the front line are subject to similar food sanitation standards and inspections that other food establishments must observe. For many places that sell processed foods, pre-packaged edible items and food made on-premises, part of food safety is pest management so that their food services aren't compromised by the presence of insects and rodents.
When it comes to pest control in food preparation, whether at convenience stores or food manufacturing sites, the best services are conducted by experts from firms like Abell Pest Control. They're able to determine the scope of a pest problem and conduct a comprehensive treatment plan as well as provide recommendations to food workers on preventive steps to minimize future outbreaks.
On the job training
Consumers should be able to stop at a convenience store and buy food without fear of germs and bacteria being spread by pests that are typically drawn to food preparation sites. Companies that want to be sure their employees and work sites are meeting sanitation standards for food preparation and sales should introduce additional food safety training for their workers.
The most recent survey of the food processing industry by Alchemy Systems found that additional oversight and training at the point of operation is just as important as classroom training for staffers who work the front line at food manufacturing plants.
"What we find most interesting about the responses is that more than 40 percent believe supervisory coaching and influencing behavior on the job are as integral to establishing a food safety culture as is training in the classroom," said Alchemy CEO Jeff Eastman.
That appeared to be the case when it came to food safety inspections. One survey finding was that more deficiencies in food safety were found in cases when employees were given classroom training. Those who received instruction as they worked the front line at processing plants weren't cited for violations as frequently.