How to protect your pet from pests
Abell Pest Control
As we ascend into spring and summer, more people may begin to think about pest control habits. You may check your home for torn screens and cracks in the wall or get a new set of durable storage containers. However, aside from protecting yourself from pests, you also should think about your pets. In these warmer months, pets are often exposed to pests and may have to deal with them more than you. Consider these tips to protect your pets from pests this season.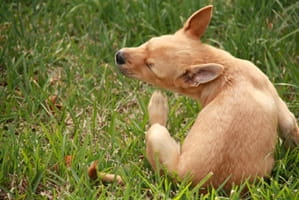 Why protection is key
Some pests, such as fleas, mosquitoes and ticks, carry diseases that could threaten your pet's health. Mosquitoes can carry West Nile virus, some ticks possess Lyme's disease and fleas can transmit the plague, the American Veterinary Medical Association noted. If bitten by the wrong bug, your dog could get very ill. Yet these insects are prevalent in spring and summer, and can easily find their way onto your pet or wander inside your home. Regardless of where you live, many veterinarians will advise that pet parents protect their pets throughout the year using medication such as Frontline. However, that may not be enough.
What to watch out for
Ticks: There are a different types of ticks that may be wandering around your neighborhood, The Tri-County Times noted. In wet summers and in grassy areas, ticks tend to be a significant problem. Over years, the population has expanded, causing this pest to come out as early as late winter and stick around until early fall. Given their long stay, there's a good chance one tick may find its way onto your pet. Specific types, such as the deer tick, carry an illness called Lyme's disease. This condition can make both humans and pets sick, and stays in their system forever. Ticks also carry Rocky Mountain spotted fever. Avoid bringing your pets around wet environments, and regularly inspect them to spot ticks.
Fleas: Fleas can get onto pets for a variety of reasons. However, fleas can be hard to spot and breed quickly. They also infest readily, so if you have more than one pet in your home, all of them will need to be treated for fleas. A flea's lifespan is three months, so they may last longer than you think. Prevent fleas from getting on your pets using a medication such as Frontline.
Mosquitoes: Some pet owners may be fearful that their pet will catch West Nile virus from a mosquito. However, there is a much deadlier disease that mosquitoes carry: heart-worm. Both dogs and cats are susceptible to developing heart-worm. Pet parents could put their pets at risk if left untreated.