How to keep your baked goods free from pests
Abell Pest Control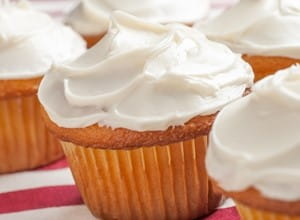 Whether it's fresh artisan-style breads, chocolate brownies or warm homemade cookies, baking is a favorite pastime enjoyed by many people. Unfortunately, if you're not careful, you could have some unwelcome guests at your next cupcake party.
Who are the culprits?
According to the National Pest Management Association, Indian meal moths and merchant grain beetles are likely pests to invade your pantry, cupboards and in turn, your baked goods. Copper red in color, Indian meal moths are known to infest dried food products. They will feed on anything from dried fruit, seeds and nuts to chocolate, dog food and powdered milk. They're attracted to light and often found in places with stored food, especially grocery stores. Although they don't pose a serious threat, they will contaminate food products.
If you're baking treats and goodies, you should especially be on the lookout for merchant grain beetles. Although their name may suggest otherwise, they are not found in grain products, reported the NPMA. Instead, they're likely to infest cake mixes, pasta boxes, cereals and chocolate. The narrow shape of their body permits them to live inside of packages and survive for long periods of time inside, even giving birth here.
Prevention
Don't let these small pests wreck the fruits of your labor in the kitchen by ruining your baking supplies or even worse, the finished product. Instead, take precautions to keep them out in the first place. Most pantry pests are able to survive and sustain themselves off of spills in the corners of cupboards, crumbs in your cereal drawer or even just on opened packages of food that have been stored for long periods of time, reported the University of California Agriculture & Natural Resources.
To prevent infestations in the first place, it is important to tightly seal all stored foods. Never put exposed food on shelves or in drawers. Regularly clean cupboards, cabinets, drawers, pantries and storage areas frequently and thoroughly. Be sure to clear all cracks and crevices of spills and food particles. Most importantly, keep all packaged food storage areas dry at all times.
Management
If you do get an unexpected visit from Indian meal moths, merchant grain beetles or other pantry pests, there are ways to take care of the situation. The Department of Entomology at Penn State College of Agricultural Sciences advised first nailing down the source of the infestation. Although you may have found pests in one area, that does not necessarily mean that is the official source. Pests can move and fly, so it's important to toss all and any food that has been infested. Once you do, the number of pantry pests should drop significantly. Before placing any new items in these areas, it's essential to do an extremely thorough clean.
When your pantries are clean, your baked goods are sure to be pest free!