How to keep bed bugs out of the hospital
Abell Pest Control
As a hospital manager, you want to keep patients and their families as satisfied as possible. However, that becomes a challenge when bed bugs arrive in patients' beds. This pest can spread like wildfire, putting both patients and staff in jeopardy. It can be tough to zone in on the cause of these bugs, making the elimination process even harder. Consider these tips to keep bed bugs out of the hospital.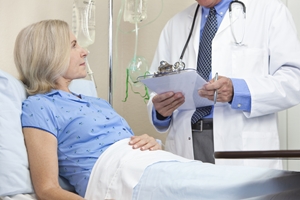 How bed bugs get in hospitals
Bed bugs arrive in these facilities in a few ways. A nurse may visit a patient at home who happens to have a bed bug infestation. When he or she puts her bag down, a few bugs could crawl into it, allowing her to transport them back into the hospital, NurseZone noted. Bed bugs could also be in a patient's or loved ones' belongings who arrives at the hospital. As this pest is so small, most staff would not spot it. However, once they have gotten access to this facility, they will spread quickly. Many people come and go from a hospital, making it hard to track down the culprit. Bed bugs might get into beds, a storage closet with linens, and staff and patient belongings. Before you know it, they're everywhere.
Pest control tips
Regularly inspect beds: As the name suggests, beds are one of the most common spots this pest is found. Staff should consistently pull the covers back to look for signs of bed bugs, Health Facilities Management magazine stated. Some indicators include small blood stains on the mattress or egg casings. If one area of the hospital gets new beds, it's important to inspect these beds before they're placed in the hospital.
Cover beds: All hospital beds should have a vinyl or plastic casing on them that will prevent bed bugs from getting in or crawling out. You should also cover the box spring of the beds. These coverings help prevent bed bugs from wiggling into the interior of the mattress, where they prefer to shelter. Even if bed bugs have already accessed the mattress, these small coverings can prevent them from feeding on patients and leaving the mattress.
Check all furniture: If you get new chairs in the waiting room or in patient rooms, it's crucial that hospital staff makes sure it's clean of bed bugs. Even new furniture can carry these pests if they have been stored in a factory for long enough.