How to keep bed bugs off your flight
Abell Pest Control
Bed bugs can be a nuisance anywhere, especially when you're traveling. Many people who are taking a trip only expect to see them in hotels. This isn't always the case, as sometimes bed bugs can end up on your method of transportation too. One place bed bugs are becoming more common is airplanes. This isn't good, as people can be confined for several hours at a time, letting bed bugs really get into people' possessions. Consider these tips to avoid getting bed bugs while you're on an airplane.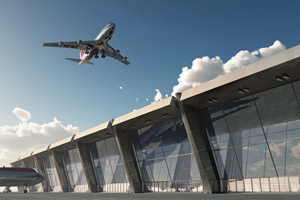 Why bedbugs like airplanes
In recent years, there have been several stories about beg bugs on airplanes, and people even having to fumigate planes in order to get them off. Why does this happen? Well, airplanes have everything a bed bug wants in life - plenty of people who aren't going anywhere, and lots of items to hide in. On an international flight that's over three hours, bed bugs get to explore their new passengers with ease. People also come and go on airplanes, making the problem very difficult to spot. Travelers may not realize they have bed bugs until they get to their hotel, in which case they blame their accommodations instead of their airline. It's this lack of suspicion that lets bed bugs continually breed without worry.
Pest control tips
As bed bugs are a growing problem, you might run into them on your flight. Keep these tips in mind to protect yourself while you travel.
Cover your seats: Airplane seats are a great spot to harbor bed bugs, Forbes noted. To keep yourself safe, put a cover on the seat. Several companies make covers that are designed for an airplane or movie seat, and will help keep the bed bugs from crawling out of the seat and into your stuff. Many of these covers aren't bulky, which means they're easy to pack and can be disposed of after use. So, if a bed bug ends up on the cover, you won't be bringing it with you.


Keep your bag safe: Your carry-on will be exposed to other bags during your flight, some of which may be contaminated with bugs. To prevent your bag from being infested by bed bugs, place it inside a plastic bag. While a freezer bag may be too small, you can place it inside a plastic shopping bag. Just wrap the bag around the item to keep it airtight.


Pack a pillow and blanket: If you're planning to sleep on the plane, don't rely on the airline's bedding, which may be carrying bed bugs, the Huffington Post advised. Instead, bring along your own travel pillow and blanket. You'll be much more comfortable anyway.