How to keep pests away from your timeshare
Abell Pest Control
As we ascend into spring and summer, more people are traveling south to their respective timeshares. So, if you lease out this property to regular tenants each year, you want to make sure the spot remains clean and enjoyable. However, it won't if pests decide to visit in the off-season, ruining everyone's stay. Consider these tips to keep pests away from your property.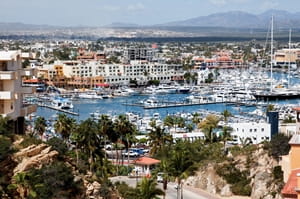 Common resort pests
Some pests are more common in places with high temperatures than other pests. These pests include mice, rats, ants, cockroaches and carpenter ants, Resort Management noted. All of these pests can quickly make a timeshare resident's stay miserable. Humid air and raised temperatures often encourage these creatures to come crawling, especially if no one else is around. By the time the first guest makes an appearance, the pests could have been there for months. If your timeshare is completely infested, removal techniques can be difficult to complete. That's why it's important to prevent them in the first place.
Pest control tips
Keep doors closed: Timeshare owners should make sure that in the off-season, doors and windows are closed at all times, The Resort Trades stated. They should also install a second door in places that experience a lot of traffic. Door sweeps and weather strips can help keep out moisture and even the peskiest of pests that can squeeze through small openings, such as mice and cockroaches.
Secure food: Pests usually come into a residence for two things: food and water. If you have food out for several hours, dirty dishes in the sink or trash lying around, pests are bound to come running. If you have shipments of food coming into the timeshare property or let guests purchase their own groceries, make sure to inspect food before it's unpacked. Insects and small rodents love to hide in food storage containers and then quickly move into homes and properties. Guests should also dispose of trash and keep food sealed to avoid attracting pests.
Look for cracks: Each year, your timeshare will experience a little wear and tear. Over time that means small cracks and crevices may develop, which serve as openings for pests. Before the spring when residents arrive, inspect the homes to make sure that there are no holes and cracks. If you do notice a few, use caulking material or steel wool to close them up.
If your timeshare does become infested with pests, don't try to handle the problem yourself. Instead call a pest management company to properly handle it.