What to do as a landlord with a cockroach ridden apartment building
Abell Pest Control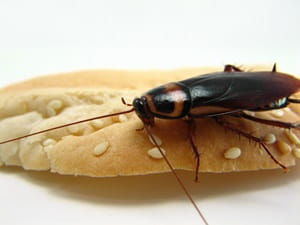 As a landlord, you hold a lot of responsibility for your tenants. So, it can be stressful if something goes wrong with one of your apartment buildings. Pest infestations are one of those stresses. Though you try to prevent them, apartments are a pest's paradise. Cockroaches are some of the worst of the bunch. Consider these tips if you get a call from a tenant about a cockroach infestation.
Check the building before move-in
As a landlord, you have certain responsibilities regarding the conditions of the properties you rent out. Regardless of what condition the properties are left in after tenants move out, it's the landlord's job to clean the apartment and ensure that it's bug-free before the new tenants move in. If the space isn't inhabitable or tenants spot a cockroach within the first few days of living there, that's your responsibility. Always ensure that your properties are clean upon move-in and document the cleanliness. Otherwise, you could end up losing a lawsuit and have a whole lot of cockroaches to deal with.
Know the law
As a landlord, the law regarding pest control responsibility differs between states/provinces. In Canada, the Residential Tenancies Act 2006 states that "A residential complex shall be kept reasonably free of rodents, vermin and insects", and the Ontario Rental Housing Tribunal mentions that "A landlord must control pests such as cockroaches and mice." In the US the state of California holds the landlord responsible for all pest control, the San Francisco Chronicle noted. The state asks that landlords maintain habitable homes, regardless of how uninhabitable your tenants may be making them. No matter what time the infestation occurs, landlords in California need to take care of the problem. However, it may be a different case for other states. Look into your state/province laws to find out who's responsible.
Include pest management in the contract
If you live in a state where you aren't fully responsible for pest control, include it in the contract. One landlord from Landlordology wrote that he takes responsibility for the pests within two weeks after move-in. Once that time has passed, tenants are responsible for care. If they've ignored the problem and caused a full-blown infestation, he'll charge them for the exterminator.
Call an exterminator
This is the most important step. Small batches of cockroaches may be able to be remedied with some boric acid or other pesticide, but larger amounts demand the professionals. Be sure to contact a company with a guarantee in case the cockroaches don't leave right away. Sometimes cockroaches will have invaded multiple apartments, even if it was one group of tenants' faults. In these cases, multiple visits by an exterminator may be needed.