Food Safety: Keeping Pests Out of The Kitchen
Abell Pest Control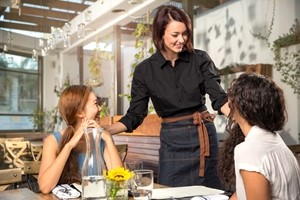 When you're a restaurant owner, one of the most embarrassing things that can happen to you is having a diner return their meal because they found a pest in it. Not only is this just plain unsanitary, but it's completely preventable. According to Food Service Warehouse, nearly three out of ten restaurant diners told the publication that they would leave and never return to an establishment where they saw a cockroach or other type of pest. Are you prepared to lose that amount of business?
In order to prevent your restaurants' reputation you have to conduct proactive pest control management to run a sanitary business:
Most common pests
First let's discuss the most common pests restaurants face in the kitchen. These will vary from area to area, as well as from cuisine to cuisine. If you import your ingredients from another country, or even from another state, your need to be aware that your food packaging might have some pests on board for a free ride, explained the source. Common hitchhiking bugs include beetles, weevils, moths and you guessed it, cockroaches. Cockroaches will likely find their way in through cracks in foundations or open doorways, but this bug is a serious threat to your foods' sanitation as it hosts a series of bacteria that can cause food poisoning.
Common flies are also a problem as they carry bacteria that contaminates food, and can sometimes mean improper storage of food, said Food Service Warehouse. And last but not least, there's mice and rats. These rodents are especially problematic in big city restaurants, but make no mistake, they can reside in any size restaurant.
Pest inspection and pest removal
Keeping your dining establishment pest-free doesn't have to involve serious heavy duty equipment or pesticides, n fact you really just need to keep an eye on a couple common pest areas, explained the New York State Restaurant Association. Make sure all your doors close properly so there are no gaps or ripped screens where outsiders might be able to enter through. Do not overlook any windows, drains or piping fixtures that lead outside. Everything that leads outdoors should be properly sealed or covered. The other common pest area is around the garbage. This one probably isn't a surprise, but in a restaurant's fast-paced environment these often go untouched for too long. Make sure trash is stored properly and routinely thrown out so as not to attract rodents or flies.
Finally, have your staff wipe down all surfaces at the the end of the night. This doesn't just mean the kitchen - although no appliance should go unscrubbed - but it also means tables, chair, condiment containers, anything that food comes in contact with. Remove the sticky substance that is left on any surface or you could attract some unwanted attention, said NYSRA. If you have a serious pest problem after that, you should invest in a professional pest control service, as it would be able to tell you what you're doing wrong.