What you need to know about the return of spring and pest control
Abell Pest Control
As winter releases its icy grip over the world and gives way to spring, people everywhere rejoice. Gone are the parkas, boots and other protective clothing, and instead it's finally possible to enjoy the outdoors in peace.
Unfortunately, humans aren't the only creatures that revel in the return of spring weather. The National Wildlife Federation reported that as soon as temperatures rise, animals of all types engage in with new activity, and if you aren't careful, you could leave your home or property vulnerable to a pest invasion. Here's what you need to know: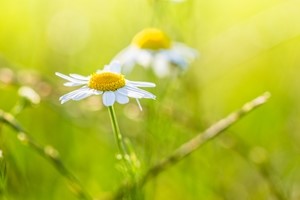 Emerging bugs
Insects and other bugs often lay dormant throughout the coldest parts of the year. Burrows or other areas offer protection during the winter months, and when the weather warms, these animals emerge.This resurgence could pose a risk to your home for two reasons.
First, if any bugs spent the winter hiding from the elements in your house, you could find yourself dealing with an outbreak of newly hatched insects. Second, as Doug Dodke, the manager of the Farm Bureau in Tazewell County, Illinois, explained to the Pekin Daily Times, a slightly warmer winter can trick bugs into becoming active earlier than usual and before there's enough available plant matter to eat. In that instance, these little creatures could get opportunistic and pose a larger pest problem.
Breeding mammals
Like insects, many small mammals spend the winter either tucked away in a natural nest or otherwise hiding out in your home. And because spring is the time when many mammals begin to breed, you could suddenly become inundated with rodents or other creatures.
Even if there aren't animals living in your home, an explosion of new animal life could still leave your yard vulnerable to damage.
Returning migrants
As if a wave of newly active animals wasn't enough to manage, there are plenty of creatures that head north with the changing of the seasons. From butterflies to bats, this introduces a new cast of wildlife to deal with.
Birds, in particular, return with the spring, and the Canada goose is an especially frustrating animal. Not only do they have feces that can cause real damage, but they're also aggressively territorial. Work with a pest removal specialist to learn about specific geese management tools to protect your property.
New opportunities
Spring is a challenging time for pest control because animals are much more active, and newly born or returning critters bolster the number of creatures you might encounter on your property. That means that from the get-go, management efforts are more difficult in the spring than they were just a few weeks before.
This is also a time where animals look to gorge themselves to make up for lost time in the winter. Your lawn or garden could fall victim to hungry creatures. Similarly, your trash bins could fall victim to a clumsy juvenile raccoon or skunk eager to find a meal.
At the same time, we too want to take advantage of spring weather, but unfortunately, open windows and screen doors can give animals an opportunity to get inside and wreak havoc.
Added vigilance
Above all else, the return of spring simply means a more proactive approach to pest control. For example, prepare for the possibility of invasive ants by laying out traps. Likewise, regularly clean your yard to minimize the kind of brush that gives insects, small mammals and other creatures cover. If you do encounter a pest, call a professional to identify the best, safest steps to take to mitigate the problem and keep your home and yard safe from harm.