Why baking soda may be useful in the garden
Abell Pest Control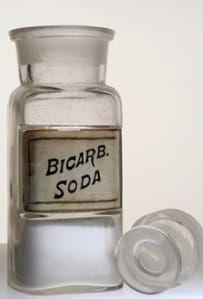 A garden is a wonderful thing to have and enjoy. However, many gardeners may become sad when they notice that something is off - there's a white film on their plants' leaves, there are holes in flora or there are bugs everywhere. These three factors, whether together or alone, may indicate you have an issue in your garden. Regardless of whether you have an extensive plot or just a few small potted plants, baking soda may be the elixir you need. Consider these reasons why using baking soda can keep your garden at its best.
It acts as a slug repellant
Some homeowners may go sprinting for the pesticide when they notice slugs are going after plants in their garden, and voraciously eating any leaves they slide across, Best Plants noted. Luckily, baking soda can help keep these slimy pests away. Baking soda is toxic to many pests - it can also be used to repel cockroaches and mice - and slugs are no exception. Lightly sprinkle any plants or flowers that you feel are threatened by the slugs presence. The chemical properties in this substance will hurt them and cause them to realize not to come back.


It takes care of other garden visitors
Aside from slugs, baking soda can also get rid of other small pests you may have in your garden. All you have to do is mix baking soda with some cooking oil to keep your garden pest-free. Mix one teaspoon of baking soda with three-fourths of a cup of cooking oil, such as vegetable oil. Blend the solution to a cup of water, and spray the mix onto any plants or flowers that you feel are threatened by pests. This solution is powerful but safe. It gets rid of the harmful insects, but keeps the ones that are beneficial to your garden.


It eliminates plant fungus
Every once in awhile, plants may have to deal with a fungus disease, Organic Gardening stated. Often, this may scare homeowners when the leaves of their beloved plants begin to go white. You'll need a teaspoon each of baking soda, vegetable oil, dishwasher soap and vinegar. Let the baking soda break down in a cup of warm water. Then mix in the rest of the ingredients into a spray bottle. Cut off any leaves that may have passed the breaking point, and spray the rest with the solution. The mix should be light enough to not harm the plant, but strong enough to break down the fungus and make your garden healthy again.